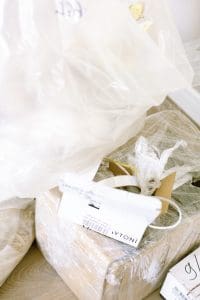 Plastic grocery bags, plastic packaging, disposable plastic drink cups. It has long been a challenge to find a company that can accept these items for recycling. The Northeast Indiana Solid Waste District has been delighted to work with Brightmark to divert these items from the landfill. Brightmark operates a renewal facility in Ashley, right down the road from the District. This renewal facility takes plastic materials and turns them into fuel and wax. The District has been utilizing this company for plastic recycling as part of recycling programs.
Living in an area that is surrounded by lakes and marinas, the District has often had questions regarding the recycling of shrink wrap from boats that are stored for the winter. Recently Brightmark was successful in implementing a boat wrap pilot program. As this program grows and expands, it can offer a vital service to the area in regard to waste diversion.
A full article has been recently published in Waste Advantage Magazine regarding Brightmark and this pilot program. We encourage residents to check out the article to learn more about this renewal facility.