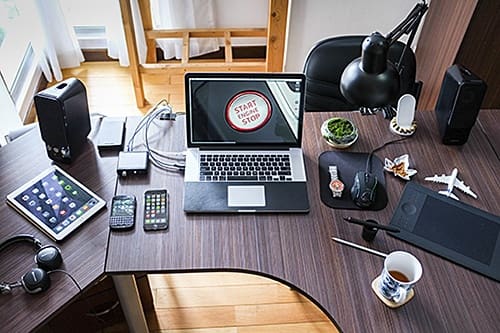 Electronics
Electronic waste, or e-waste as it is often referred to, has become one of the fastest growing segments of items people need to dispose of. Electronics technology changes quickly and devices become obsolete. When this happens, it is tempting to place the unwanted item in the garbage with the rest of your household waste. But wait! Electronics contain many items that can be recovered for other uses as well as many contaminants that can be harmful if not handled in the correct way.
The NISWMD has an e-waste program that operates year-round. This program allows residents to bring unwanted electronics to the District Office for proper handling. E-waste is accepted from 8:00 am to 12:00 pm every Friday. Most items can be brought to the office for no charge, but there are a few items that have small fees:
Televisions: $5, $10 or $20 depending on size and difficulty of handling
CPUs, monitors and laptops are $5.00 each.
Printers are $5.00 each
Please note: This is a residential program and fees are subject to change.
NISWMD is not equipped to handle credit or debit cards.
Fees must be paid with cash or check.