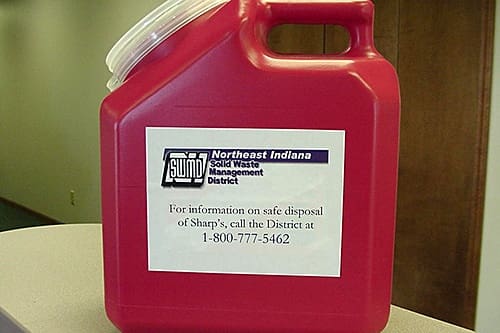 SHARPS Containers
Are you a diabetic and you need a place to dispose of syringes?
The District has puncture proof containers available to individuals needing this type of assistance. Containers are available at the District office and participating local pharmacies. Once a container has been filled, close the lid and place it in with your regular household garbage. If you do not have a SHARPS container, you can also use a plastic bleach jug or plastic liquid detergent bottle. Once filled, tightly secure the lid and place with your regular household garbage.
To obtain a container, call the District at 1-800-777-5462.