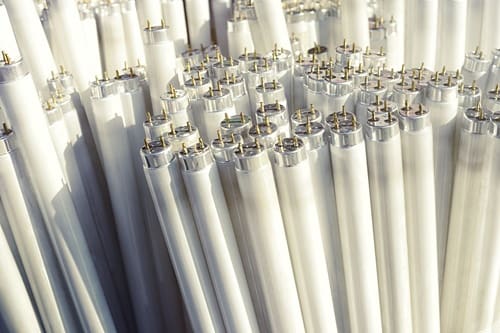 Fluorescent Bulbs
Bulb recycling is part of NISWMD's services. Bulbs are accepted every Friday morning from 8:00 am to noon. Small recovery fees have been established to defray the cost of handling, transporting and recovering bulbs.
Although fluorescent and other mercury vapor bulbs contain mercury and require special handling and disposal, they are more energy efficient than incandescent bulbs. Mercury vapors immediately release upon breakage and can contaminate the air we breathe. Never break or crush the bulbs.
The District works with a contractor to recycle bulbs. Once bulbs are processed at the District utilizing a self-contained system, they are transported in drums and the crushed material is separated and refined to create viable products for a variety of uses.
Types of Bulbs and Costs to Recover:
U-bulbs: .48 per bulb
Compact bulbs: .48 per bulb
Circular bulbs: .48 per bulb
Vapor or Metal Halide (HID) bulbs: .99 per bulb
Fluorescent tubes: .07 per foot (4ft bulb = .28)
NISWMD is not equipped to handle credit or debit cards.
Fees must be paid with cash or check.