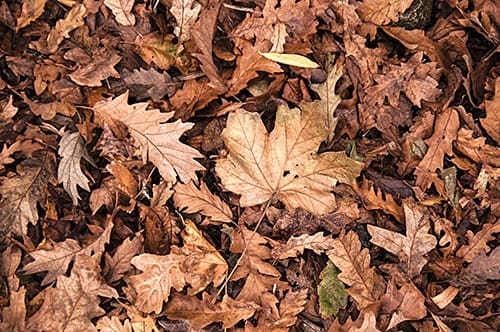 Yard Waste
Yard waste such as brush, leaves and grass don't have to be part of your household waste! Yard waste materials can be brought to the yard waste compost lots operated throughout the District. These locations offer a place for residents to divert grass, leaves and brush; and when available, residents can get mulch and compost to use in their landscaping and gardens. Finished compost has been screened to help create a cleaner product and, when available, can be purchased for $20.00 per cubic yard.
Over a period of several months, grass and leaves are combined and repeatedly turned until they naturally decompose into a crumbly, dark substance known as compost. This material is then screened by District staff and made ready for residential use. Brush, such as tree limbs and shrubs, are chipped into usable wood mulch. No stumps or land clearing materials are permitted at the lots. This material is readily available for residents. All material is natural, no coloring added, and one inch in size or under. In 2008 the District obtained certification from the Indiana Department of Natural Resources for its mulching operation. The certification verifies that mulch from the compost lots is safe to transport without risk of transmitting the emerald ash borer species.
All yard waste facilities are open from mid-April through mid-November and after the holiday season for live Christmas trees.
Ashley Convenience Center – 1.25 miles west of I-69 on 800S. When available, screened compost is $20.00 per cubic yard and mulch has a $20.00 loading fee.
DeKalb County – Take Indiana Avenue North through the blinking light at the intersection of Indiana Avenue and North Street. Immediately after the light, turn left at the T-road onto County Road 36. Travel approximately two miles and the lot will be on the left. When available, screened compost is $20.00 per cubic yard and mulch has a $20.00 loading fee.
Kendallville – On Wayne Street across from the Waste Water Treatment Facility. Mulch loading is offered for a $20.00 loading fee.
LaGrange – CR 75 N., east side of LaGrange Co. Fairgrounds.
Steuben County – CR 175 N., NW of Angola, adjacent to Steuben County 4H Fairgrounds.