Recycling Drop-Off Program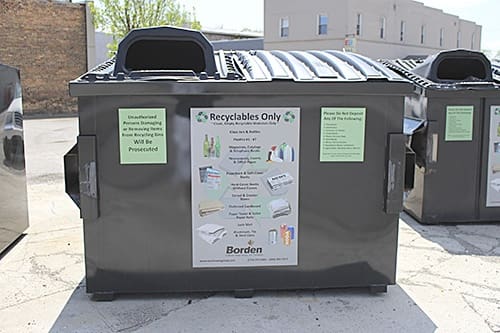 Recycling Drop-Off Locations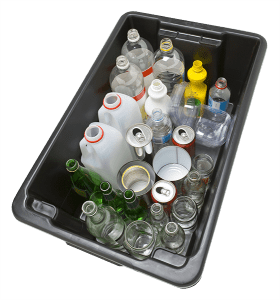 The District operates drop-off recycling stations throughout its four counties. These locations offer residents an opportunity to recycle at their convenience as all the locations are open 24 hours a day, seven days a week.
Recently the recycling program transitioned to single-stream recycling.
What is single-stream recycling? It simply means that all accepted items can go in the same bin. No more sorting!
Please click the button below to download a complete map of drop-off locations.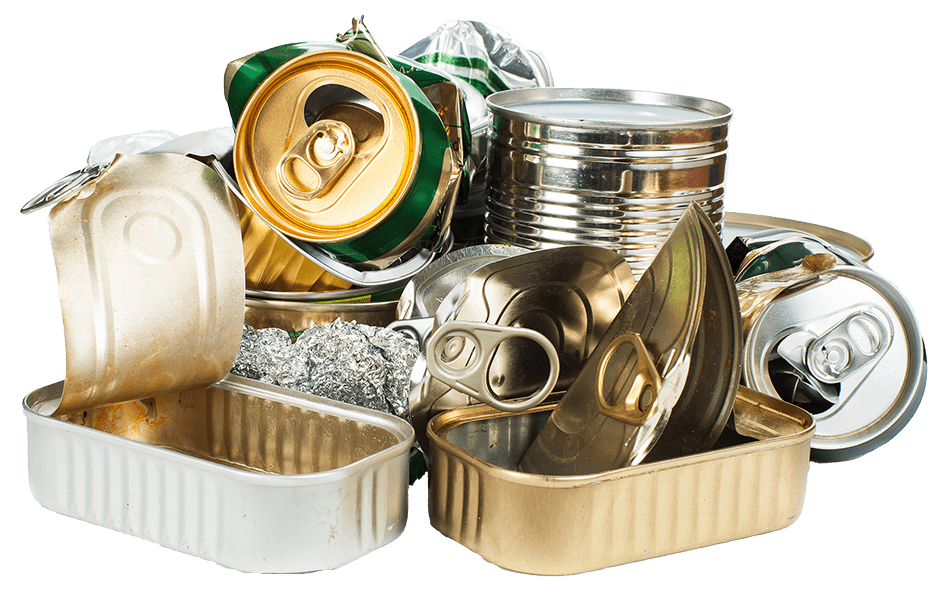 Aluminum and Steel/Tin Cans – soft drink and beer cans, fruit and vegetable cans, aluminum foil, pie or dinner trays. Please rinse free of food scraps and debris.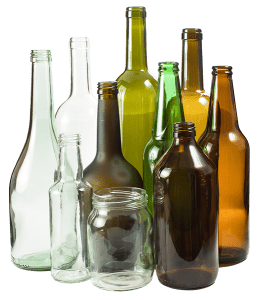 Glass Bottles and Jars – remove lids and rinse free of leftover contents and debris.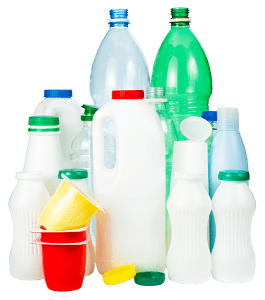 Plastic bottles and items shaped like the examples in the picture. Typically milk jugs, water bottles, soda bottles and detergent type bottles. Remove any pumps or pump sprayers. Rinse and flatten.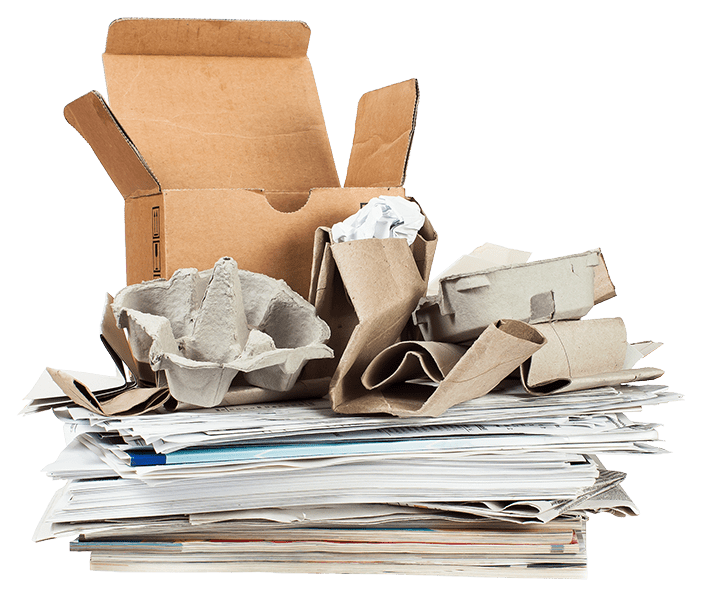 Paper and Cardboard – Copy paper, packing paper, paper bags, envelopes, newspapers and magazines. Paper items can remain loose or can be bundled in PAPER bags before placing in bin. DO NOT PUT PAPER ITEMS IN PLASTIC BAGS.

Cardboard Boxes – remove all packing materials (peanuts, bubble wrap, Styrofoam blocks, etc.), cardboard food cartons, shoe boxes, tissue boxes, etc. Please flatten.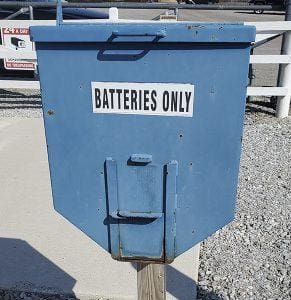 Look for me!
I may be out of sight.
Household Batteries – household batteries can be placed in the designated and labeled box. Household batteries include standard, rechargeable and button batteries. Remove batteries from any bags, boxes or other containers before putting them in the box.

DO NOT LEAVE: car batteries, power wheel batteries or cordless tool batteries. (Those need to be brought to the Friday morning program)
DO NOT Recycle These Things
Totes of any size or shape
Gift wrapping paper
Garden hoses
Buckets of any shape or size
Cat litter buckets
Any kind of Styrofoam i.e., packing peanuts, food containers, TV packing, etc.
Food of any kind
Construction materials
Furniture of any kind i.e., couches, chairs, desks, entertainment centers, etc.
Appliances
Car seats
Electronics i.e., TVs, computers, printers, radios, clocks, etc.
Feed bags
Paper towels
Outdoor furniture
Children's toys
Metal products i.e., ladders, tools, siding, conduit, etc.
Kitchen appliances
Christmas trees of any kind
Christmas decorations
Household decorations i.e., fake flowers, mirrors, picture frames, wood shelves, metal shelving, etc.
Carpet and padding
Mattress and box springs
Light fixtures
Household trash
Light bulbs of any kind
Sweepers or carpet scrubbers